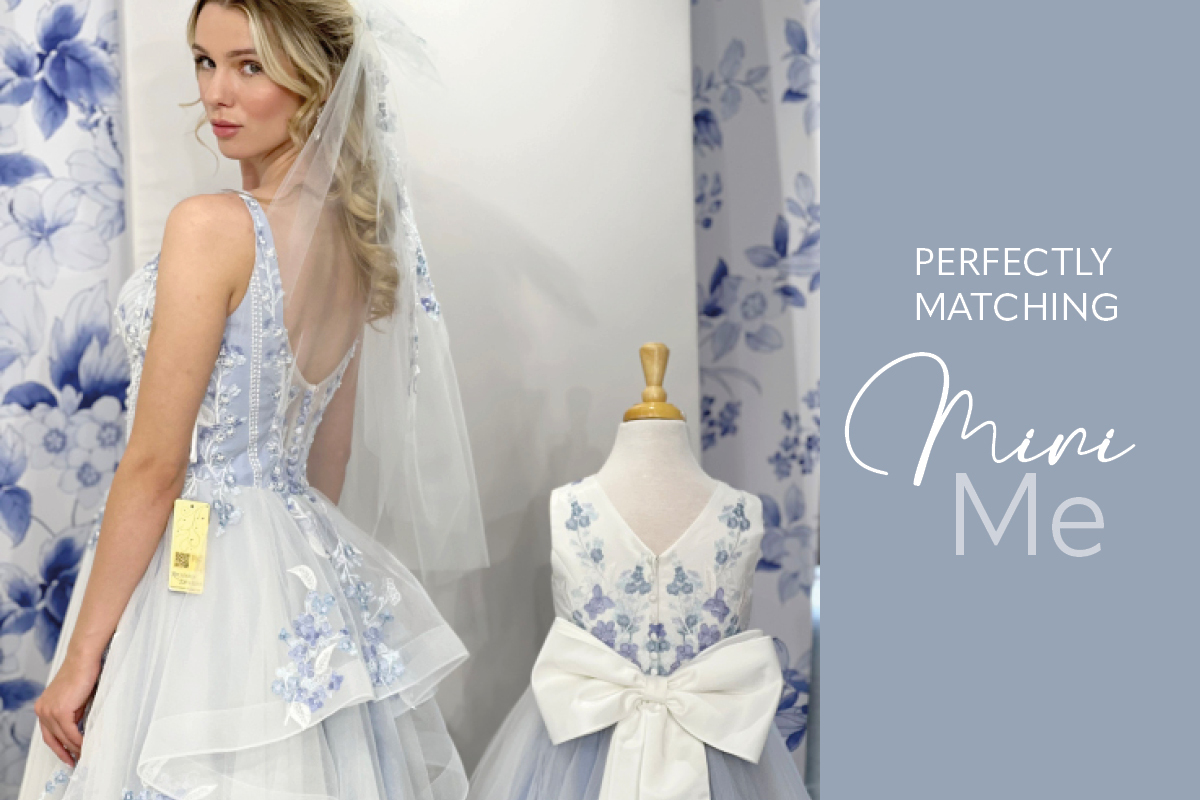 Mini-Me Flower Girl Dresses
Choosing the Right Flower Girl Dress
Although organising the youngest members of your bridal party may seem daunting at first, being a flower girl is a truly memorable experience for any young girl. Wearing a dress that matches the bride or the bridesmaids will ensure your flower girl feels more involved on the big day. It's vital to find a dress that makes them feel comfortable; a dress they can easily move in that won't make them feel too hot or too cold. A dress fit for a princess.
Richard Designs flower girl dresses are perfect for any wedding, from boho fairytale weddings to traditional church ceremonies. Our flower girl dresses come in a range of styles and fabrics, not to mention an impressive colour range of more than 50 colours! For younger flower girls, A-line styles with tulle skirts mean easy movement and look adorable. For your slightly older flower girls, more detailed, embellished styles can make them feel more grown up and comfortable in their flower girl role.
Matching your Bridal Gown
A large selection of our bridal gowns come with matching flower girl dresses. Whether you want a complete mini-me style or one that simply echoes the design features of your bridal gown, our range has you covered.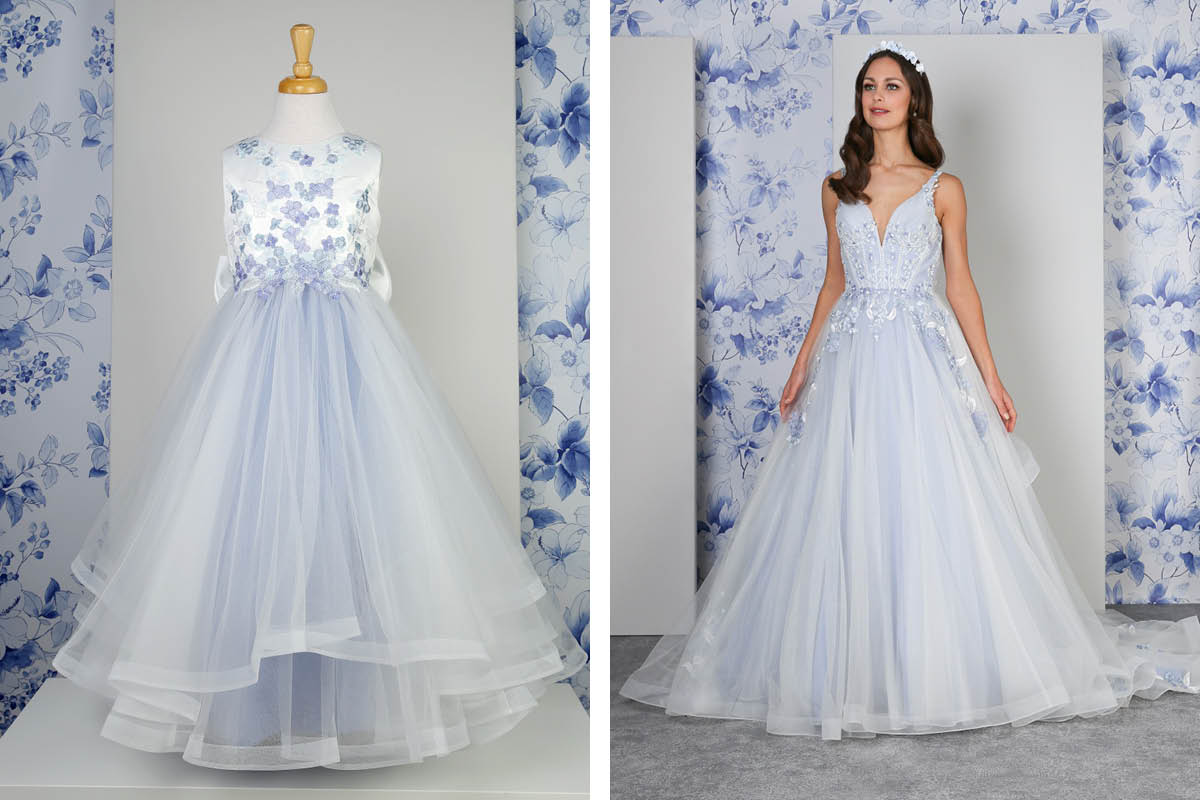 The Hydrangea Lace Waterfall Dress features a soft satin bodice for comfort, and the full tulle skirt edged with horsehair has such gorgeous bounce and movement! The matching Forget-Me-Not gown features the same layered tulle skirt and the stunning hydrangea lace.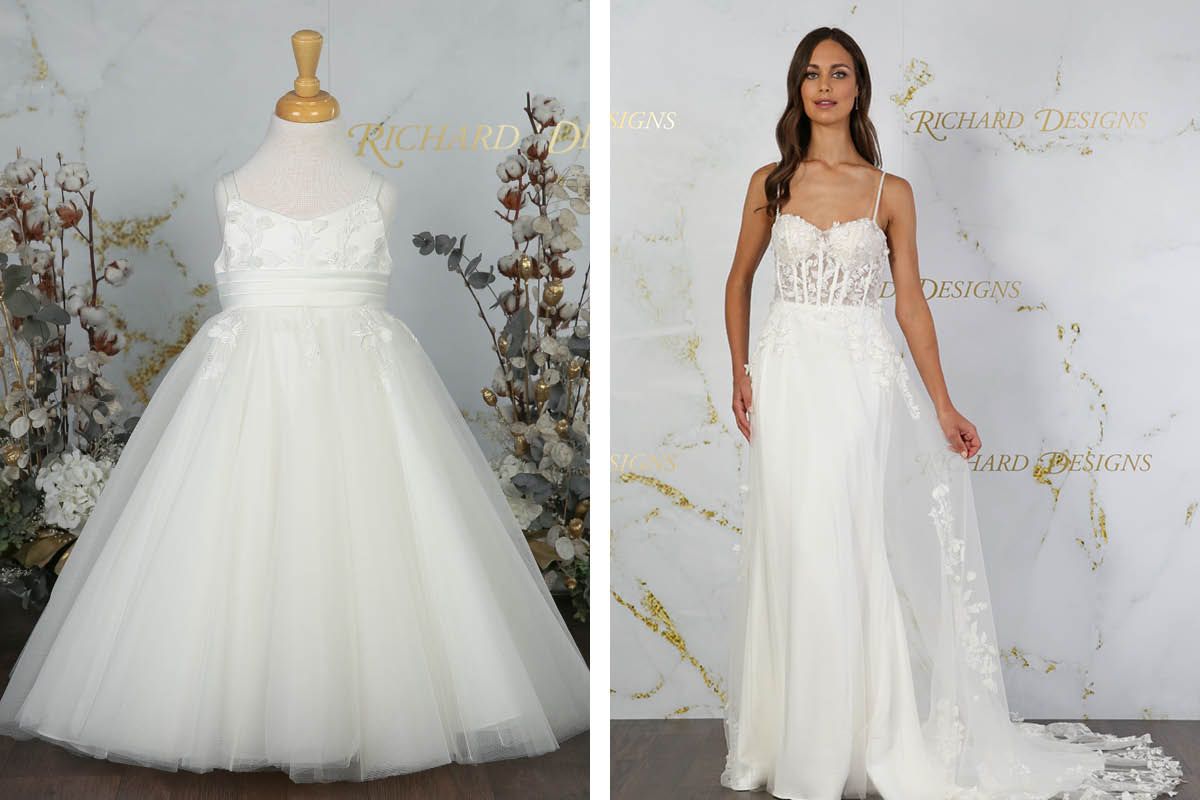 The most romantic pair! 3D chiffon flowers and intricate lace detail the bodice of both styles. The Primrose bridal gown features exposed boning and a double silhouette effect created by a fit and flare skirt with an A-line overlayer. The Romantic Lace Tulle Dress features a full gathered tulle skirt for volume and drama.
Matching your bridesmaids
An alternative to having a flower girl's dress similar to the bridal gown is one to match your bridesmaids. These styles make for the cutest group pictures!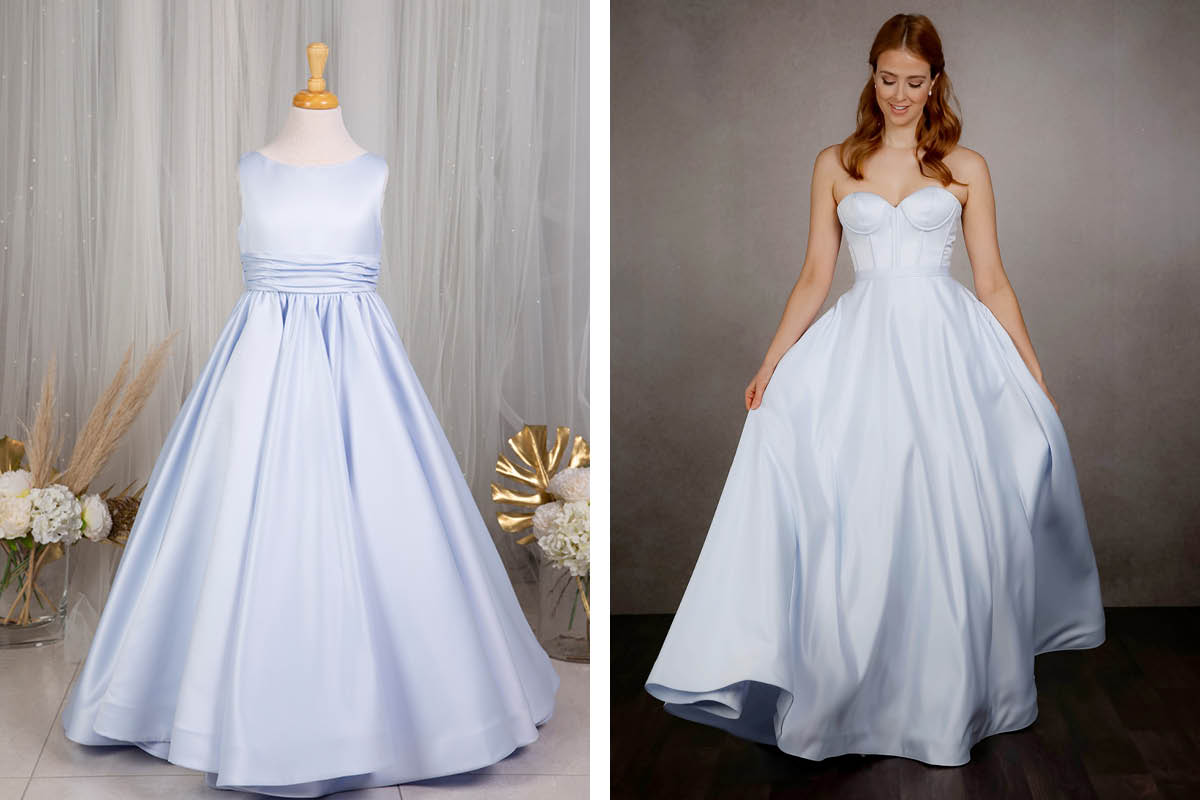 This sleek satin style is perfect for a slightly older flower girl who may not be interested in a big tulle skirt. The Statement Bow Satin Dress replaces the corset back of the Satin Corset Ballgown for a statement bow. The matching colour and shape of the skirt bring the styles together.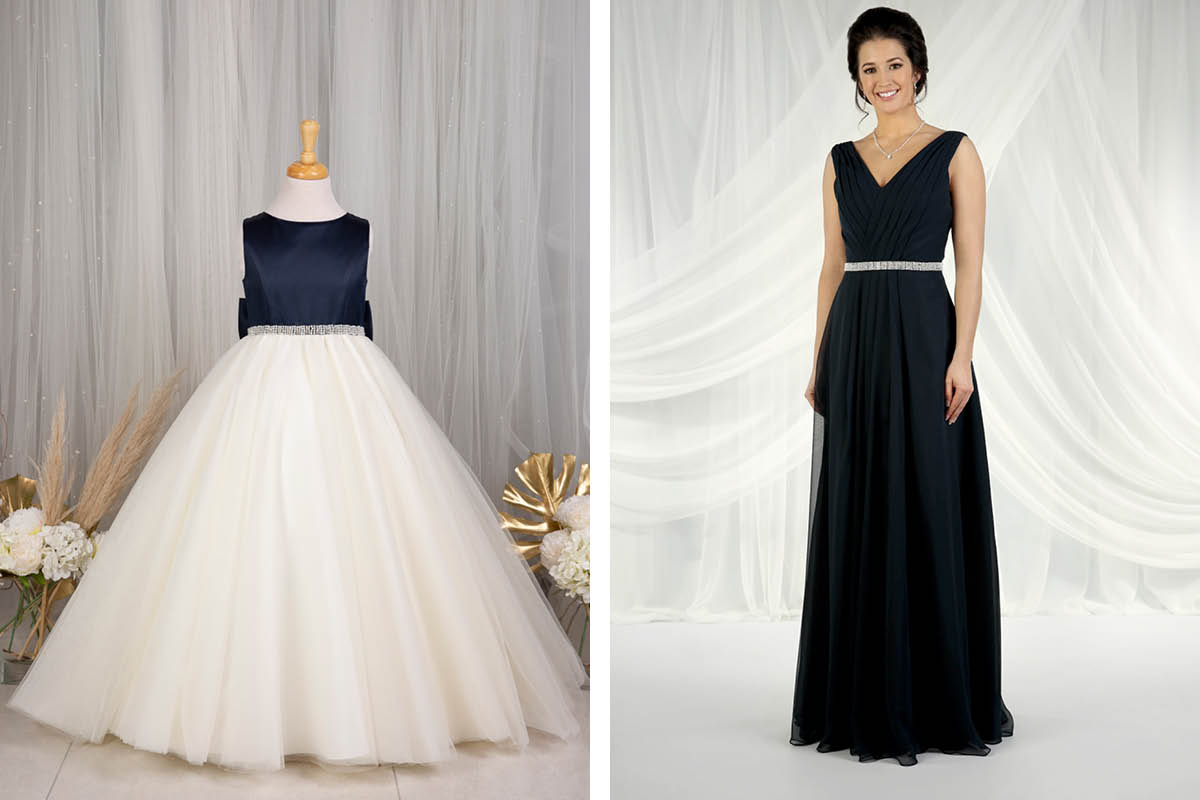 The Statement Beaded Flower Girl Dress and the matching bridesmaid Symmetrical Pleated Dress share the same sparkling waistband to tie the looks together but the statement skirt of the flower girl dress will still ensure that she feels special.
Let your page boys and groomsmen join in too! Shop our selection of MEN'S AND CHILDREN'S ACCESSORIES
Where to buy? FIND YOUR LOCAL STOCKIST
Are you a shop owner and want to sell Richard Designs? BECOME A STOCKIST
Keep up to date with all things Richard Designs. Follow us on