Bridal Dress Designer – Designing for a variety of brands within our company we are looking for an enthusiastic individual with previous design experience in the fashion/creative industry.
---
We have lots of opportunities for new team members to join our production team. Whether you are looking for a permanent position or summer work, a part time or full time role, please get in touch.
We currently have positions available for new trainees, experienced staff as well as apprenticeships. We welcome speculative applications, so if you are interested in joining our team and feel you have something to offer, please email your CV to [email protected]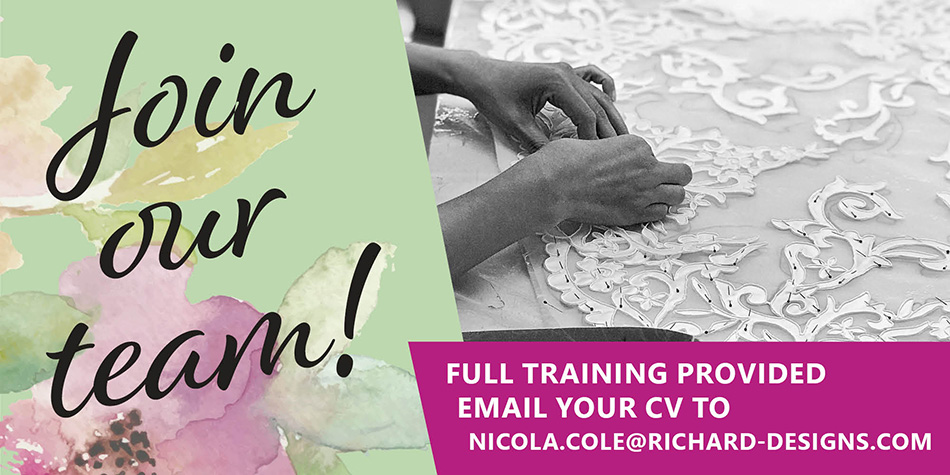 You can find out more about what it is like to work with us on our work with us page, including working hours, location and transport links.