Super pretty and boho, these new designs are a gorgeous addition to our new collections. Luxe pearls are mixed with florals and shimmering glitter, perfect for boho and festival brides.
The Most Delicate Trails
Gorgeous cascading in curls, or wound around a braid, our trails are so versatile and delicate, all made in the UK.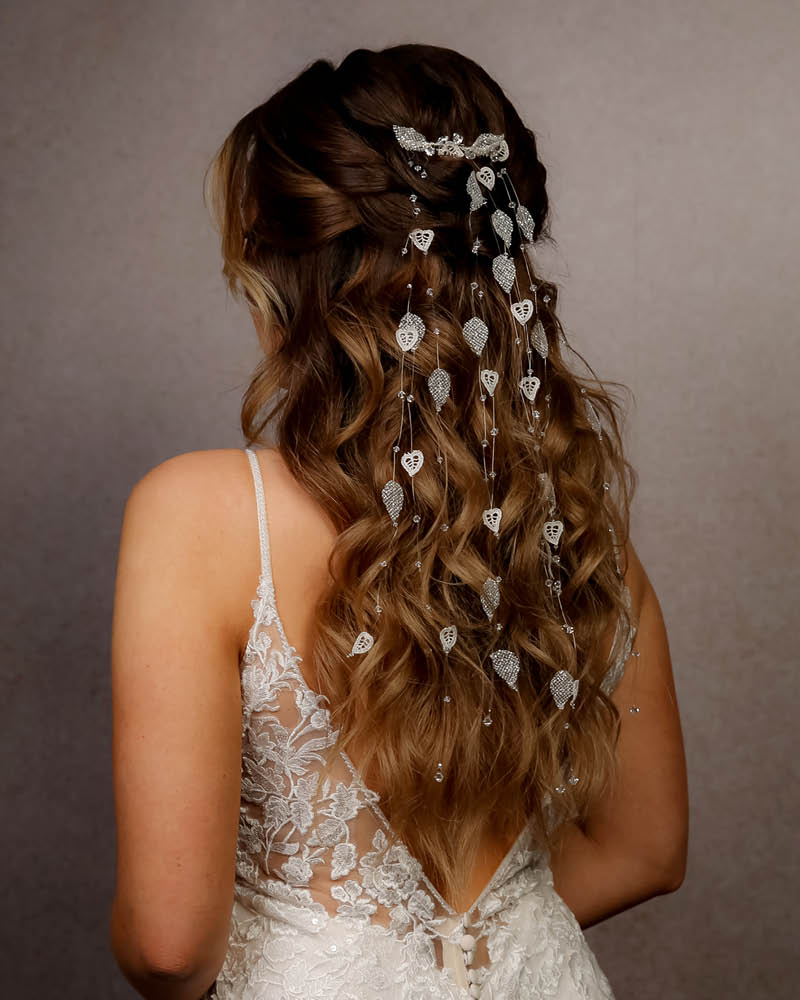 Wear with a Veil
A unique way to add extra detail to a veil, our trails look gorgeous worn over the top of a plain veil.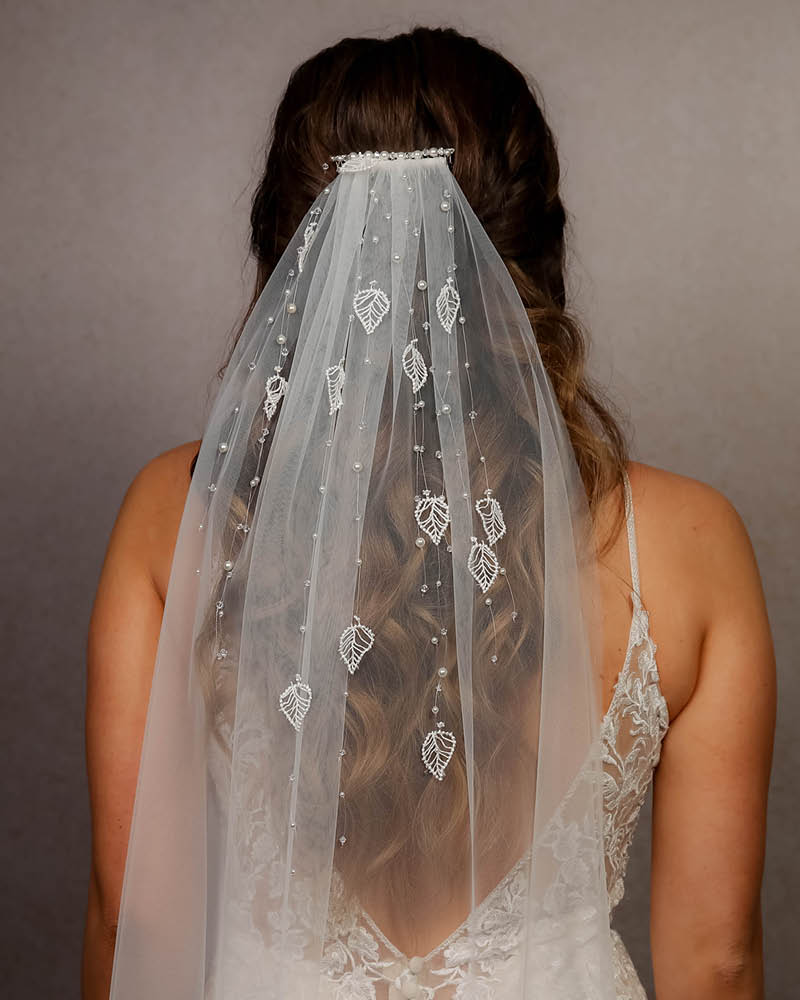 So Versatile
Our hair pin trails can be worn anywhere in the hair for a truly unique look.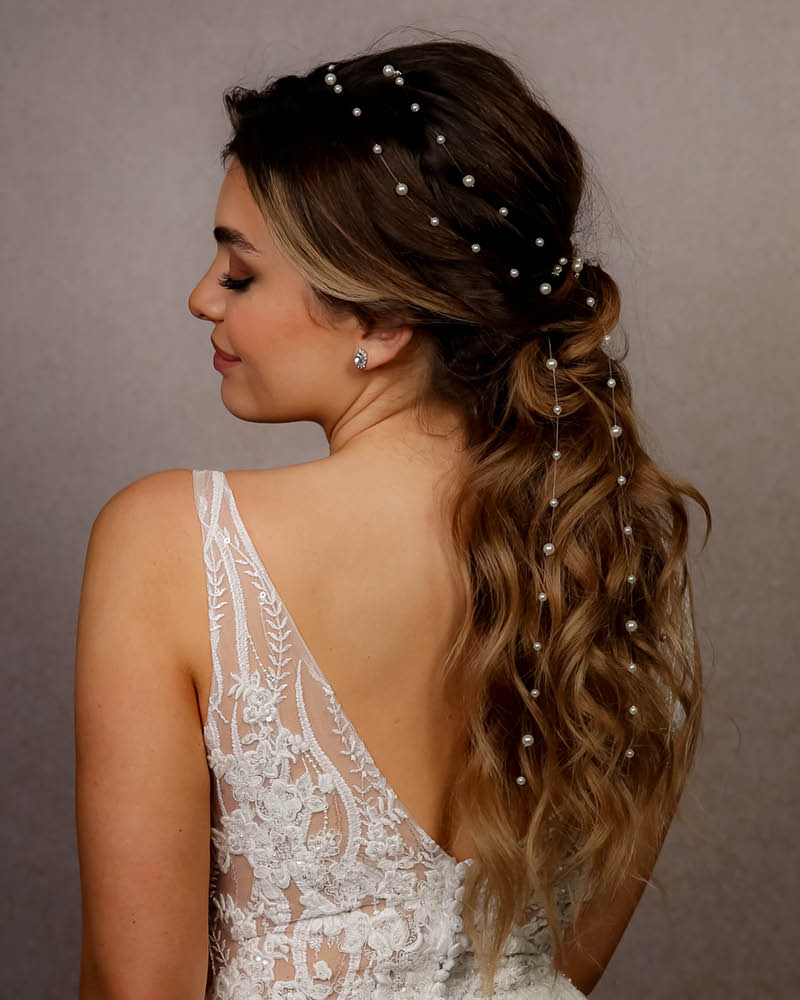 Try on our hair trails at your Richard Designs retailer