Popular Wedding Veils from the New Collection
Richard Designs'  wedding veils are renowned for their gorgeous designs and quality components. Each veil is handcrafted in the UK by a skilled team of artisans to give you the special treatment you deserve on your big day. Available in a range of styles and with super fast delivery times, these styles are a staple for the new season. Browse our wedding veils here.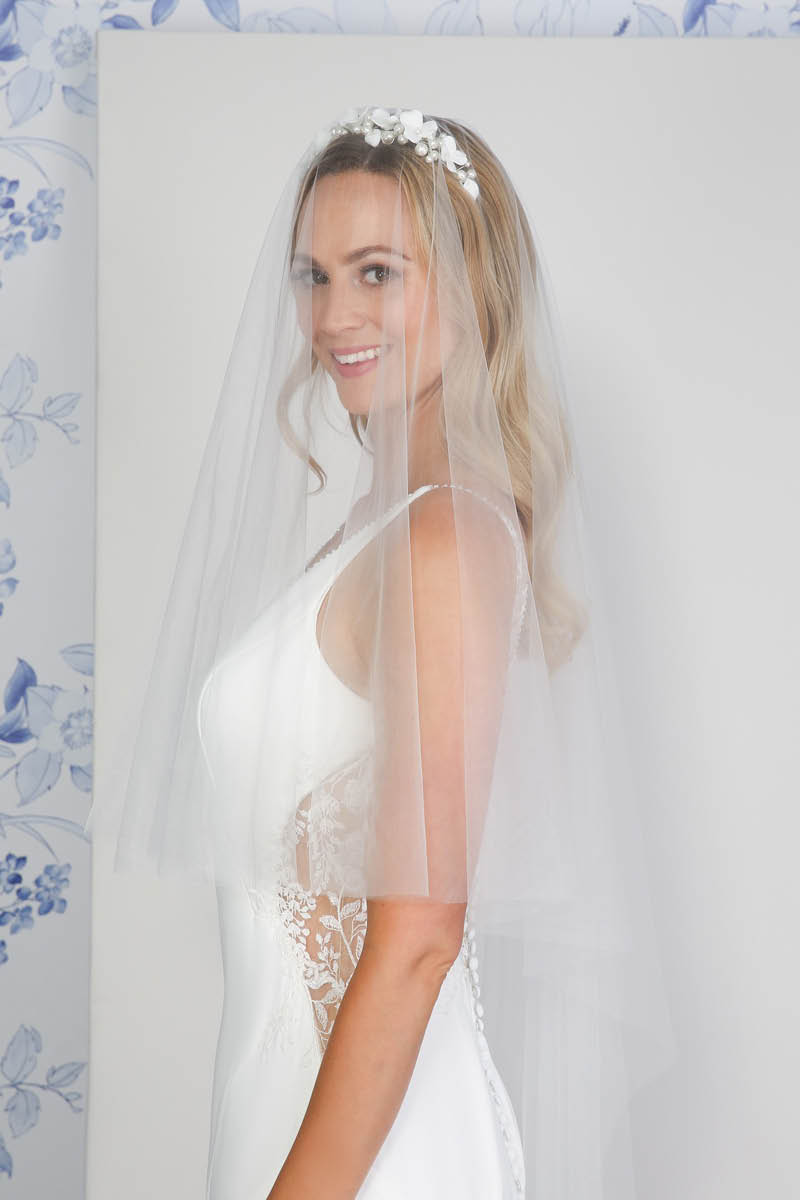 We are so thrilled with our brand new lucent tulle. Unbelievably soft and silky, the fabric really needs to be felt to get an idea of its weightlessness. The lucent tulle speaks for itself with a simple cut edge, the perfect wedding veil to pair with any dress.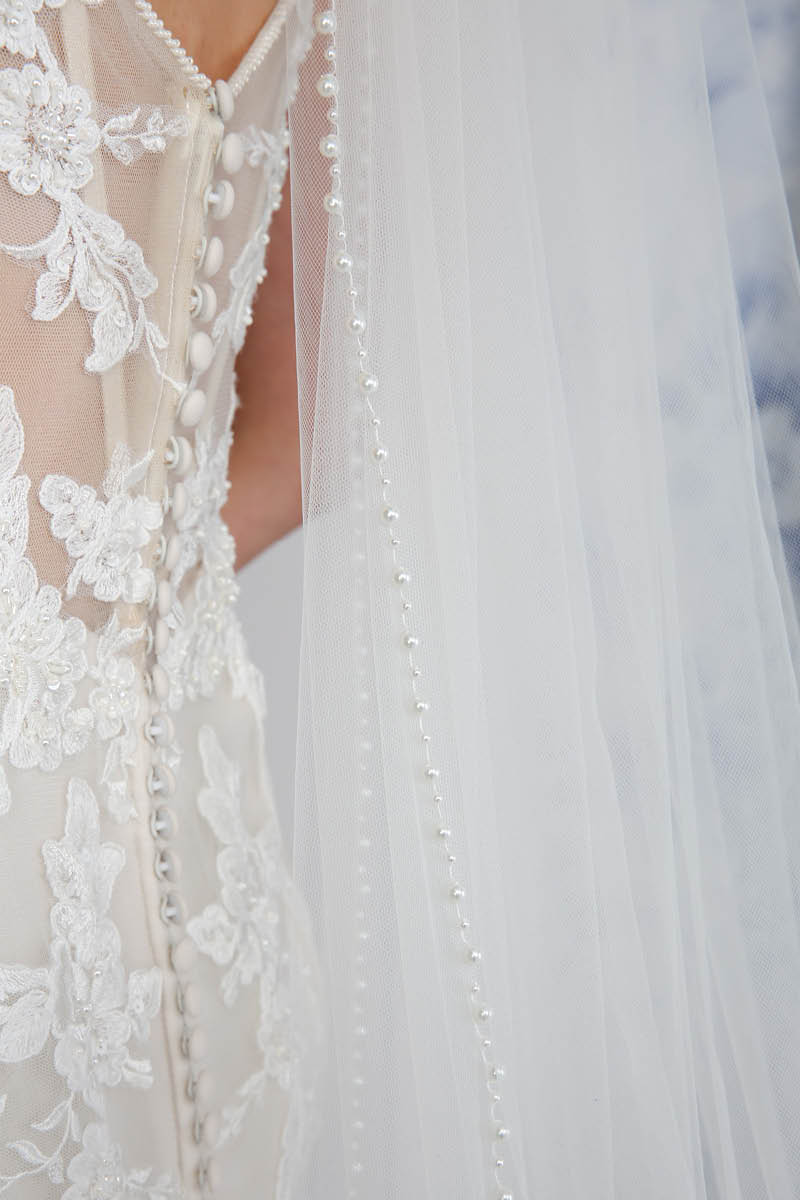 Hand Beaded Pearl Edge Veil C643C
Subtle and understated, this elegant style complements any dress with its glimmering pearl edge. Bring a modern edge to your look with different-sized pearl beads; the weight of the beads also help to anchor the veil, allowing it to trail perfectly behind you with each step.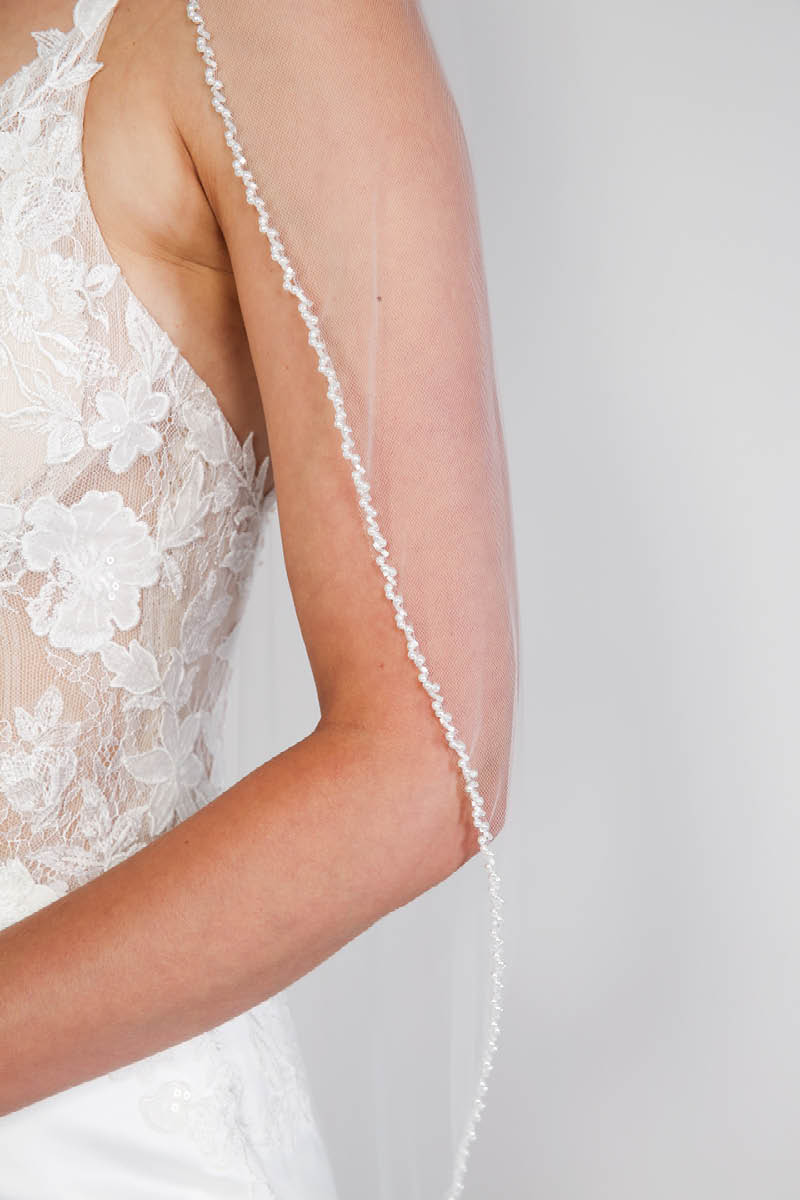 Pearls and beads line the edge of this simple style, adding weight to the veil to ensure it falls perfectly as it's worn. The exclusive timeless signature tulle has such a luxurious feel. The gentle sparkle of the beads adds a glow on to the face making you look even more radiant on your special day.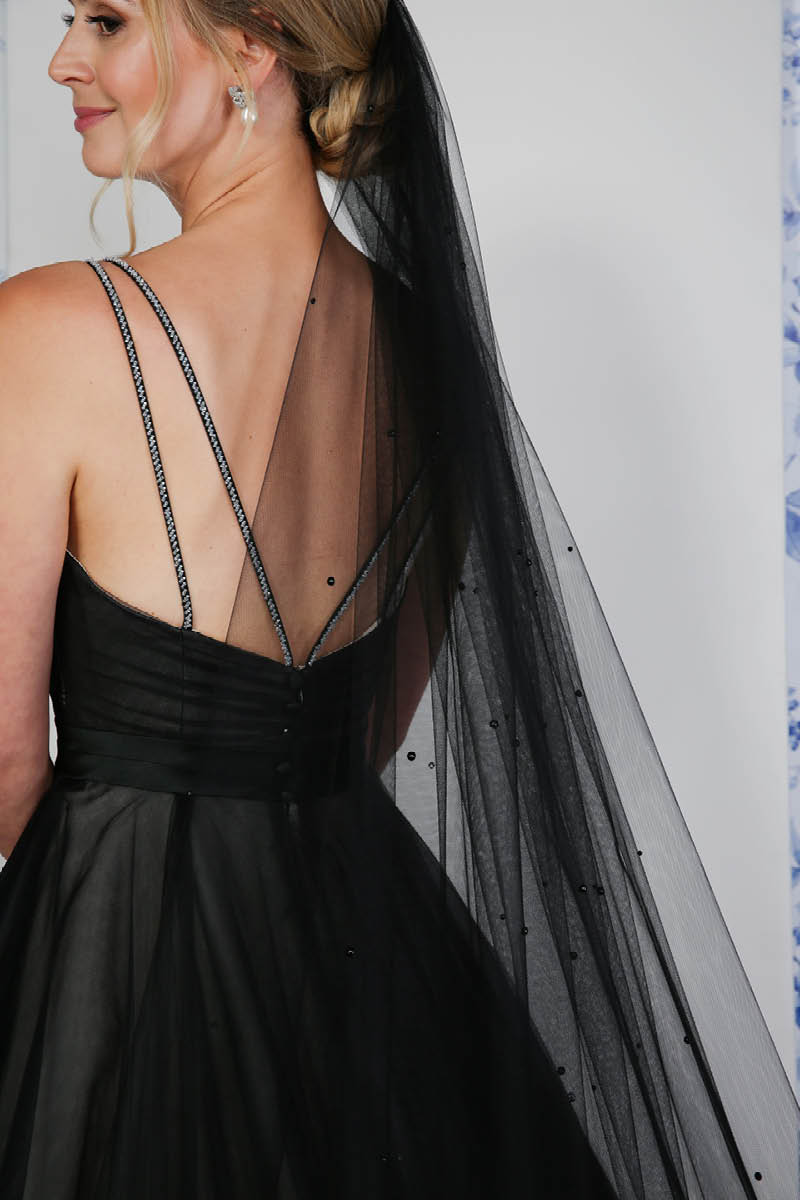 Bring the drama with this bold black veil complete with a scatter of shimmering black pearls. As black veils are becoming more and more popular with the anti-bride movement, encouraging couples to focus their wedding on celebrating their authentic selves regardless of tradition. Read more about why we're loving black wedding veils here.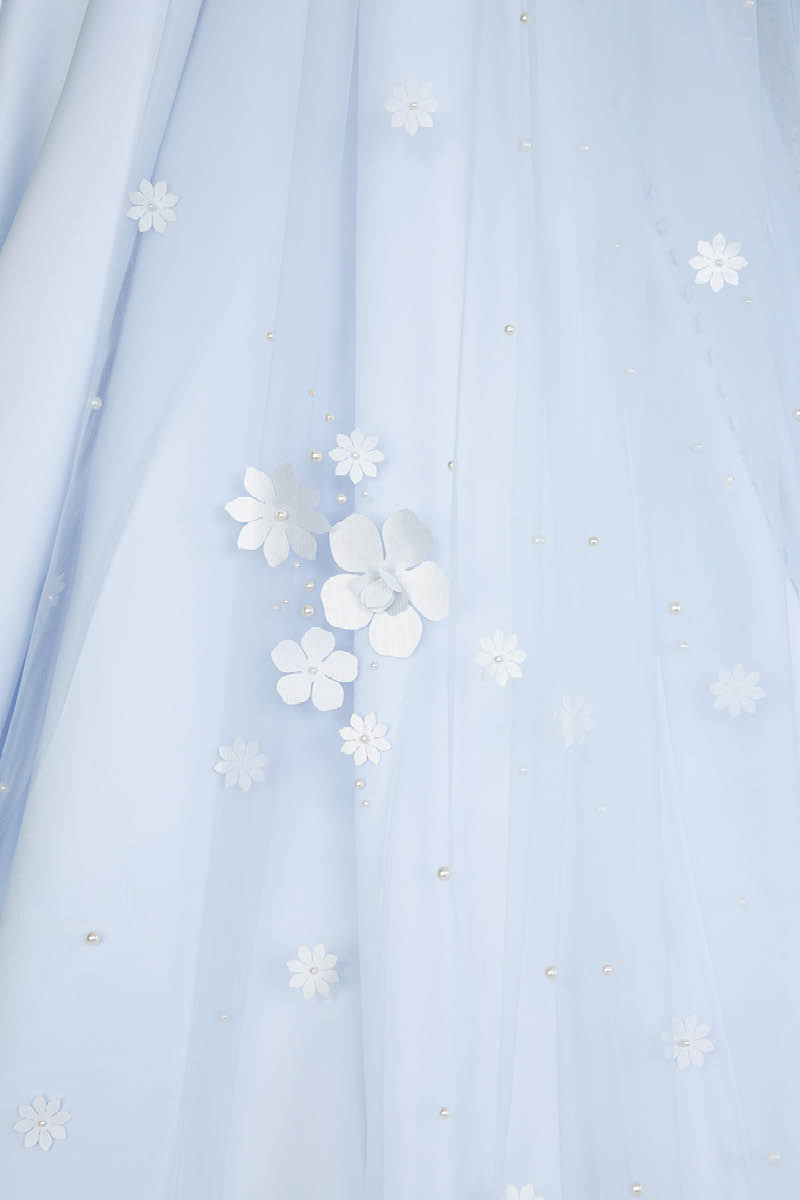 Adding a pop of colour to a minimalist gown is also such a lovely way to give a unique edge to your look. Easy to add or remove at different stages of the day, a unique veil will make you an unforgettable bride. This gorgeous crystal blue veil is embellished with 3D satin flowers and pearls, adding shimmer to the flowing fabric, the perfect 'something blue' for your wedding day. If you're looking for a more traditional style, this gorgeous veil is also available in Ivory.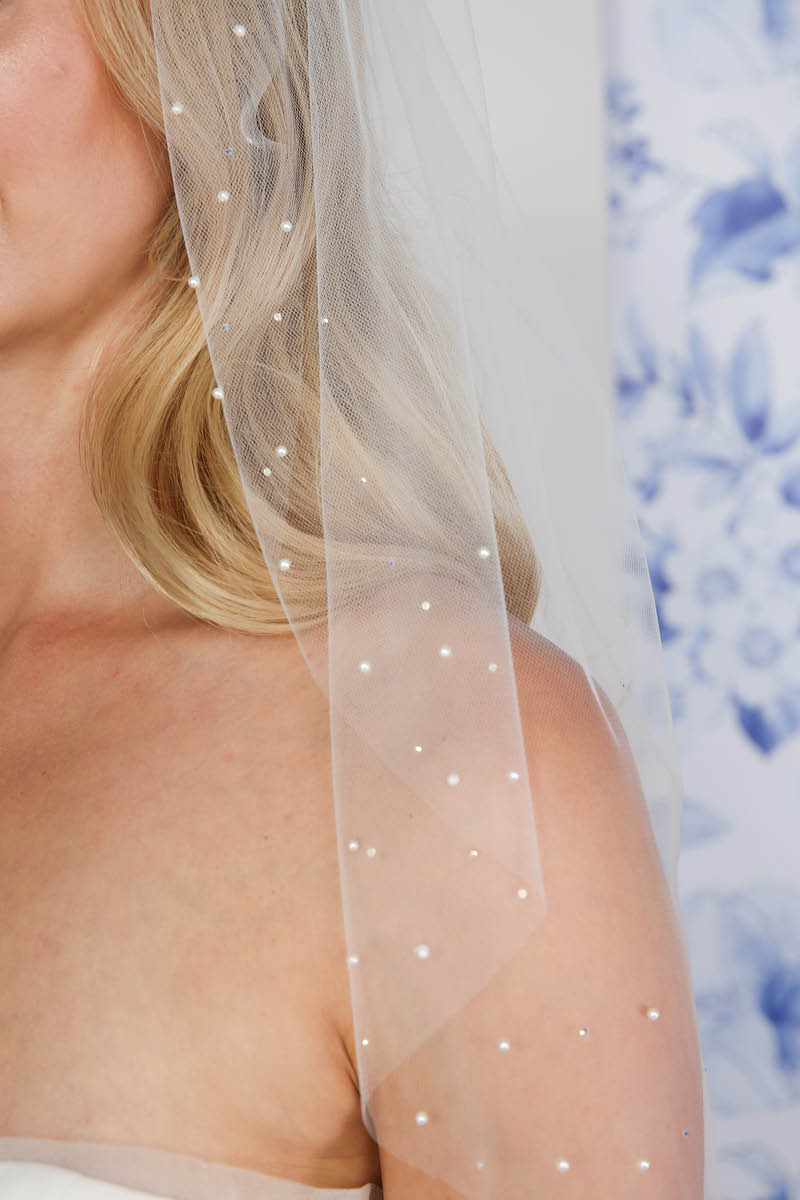 Pearl & Crystal Edge Veil C640B
Elegant pearls and diamantes line the edge of this soft veil for a hint of sparkle. Pearls are the must-have accessory for Spring 2024, adding a classic, sleek touch to your look.
Where to Shop Richard Designs Spring 2024  Wedding Veils?
Do you want to shop the brand-new Richard Designs Spring 2024 collection? It's simple, click here. 
Richard Designs is a bridal wholesaler, open to trade only. Where to buy? 
Are you a shop owner and want to sell Richard Designs? 
Did you miss our virtual event? See each style on the catwalk with commentary from designer Louise and find out all about the designs.