Which Colour Should You Pick for Your Bridesmaid Dresses
At Richard Designs, we have more than 52 colours for our bridesmaid dresses. If the prospect of choosing your wedding colour scheme seems daunting, our five bestselling colours might just be the inspiration you need. Whether you are planning a traditional church ceremony, a low-key outdoor event or anything in between, we've got you covered. Our top five colours are versatile, easy to wear and work perfectly as base colours. Then, pair your chosen shade with its complementary colours in your wedding decor et voila you have a harmonious, elegant wedding colour scheme that your guests will be in awe of!
The Top Five Colours for Your Bridesmaid Dresses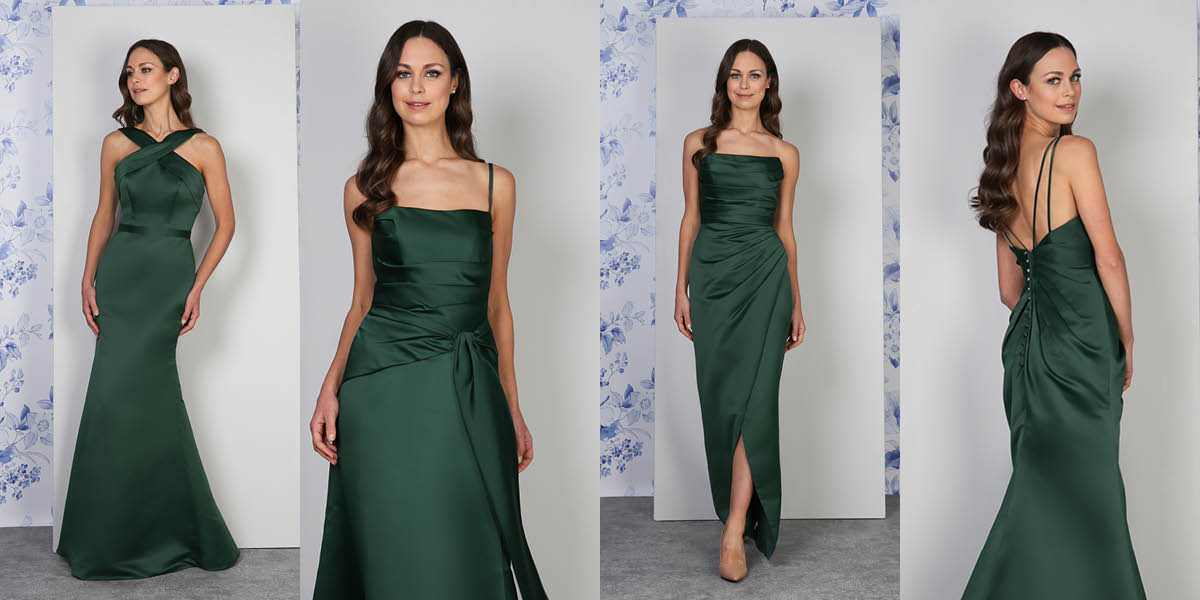 Hunter Green
Green bridesmaid dresses are super popular as they look gorgeous with the tones of your bouquets and centerpieces. Hunter green is a rich and earthy hue that looks amazing at outdoor weddings. It comes to life in our soft satin fabric as it elevates the luxurious, rich quality of the colour. Pair with plum or amethyst accents for a deep, moody wedding colour scheme.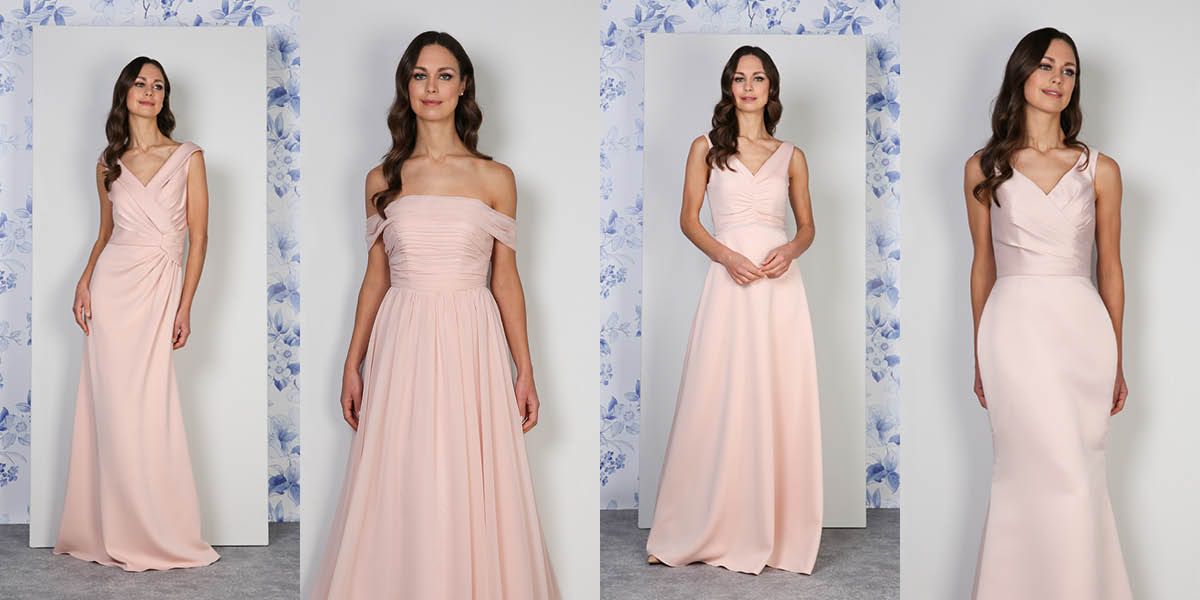 Rose
For pink bridesmaid dresses, this rose shade is soft and romantic, perfect for sunny summer weddings. This shade works beautifully in light, sheer chiffon that captures the subtle, dusty nature of the shade. Pair with a gorgeous pastel blue or green for a fresh feel to your colour palette.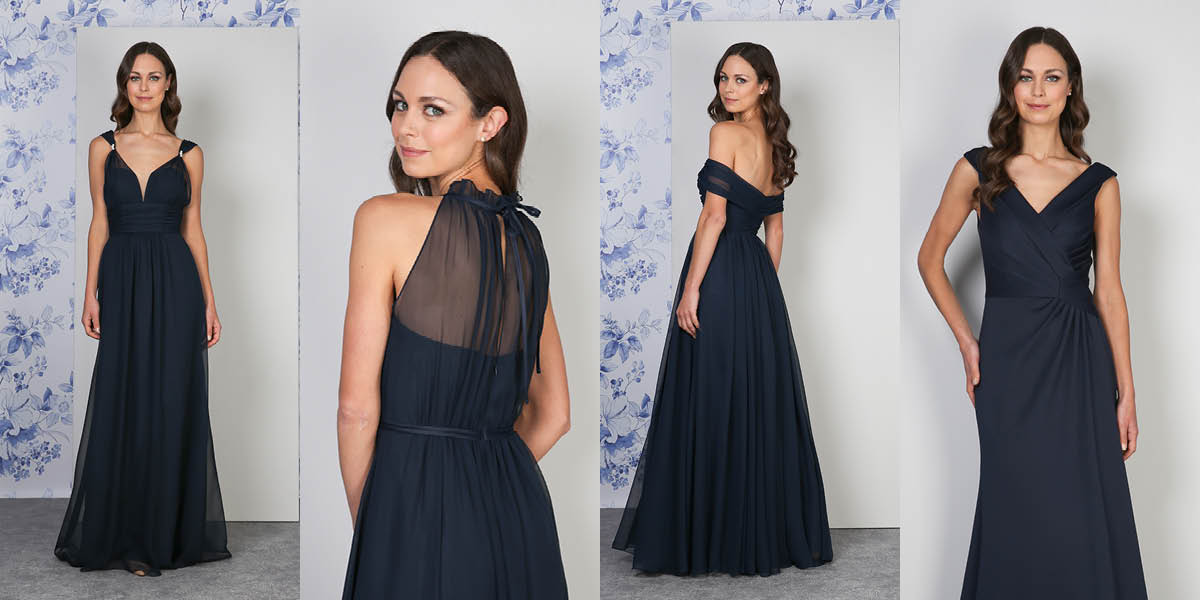 Navy
If you're looking for blue bridesmaid dresses, navy is a cool and sleek shade that suits all skin tones. The richness of navy means that it works well in various fabrics and styles. Pair with chocolate brown or burnt orange accents to add a classic feel to your wedding colour scheme.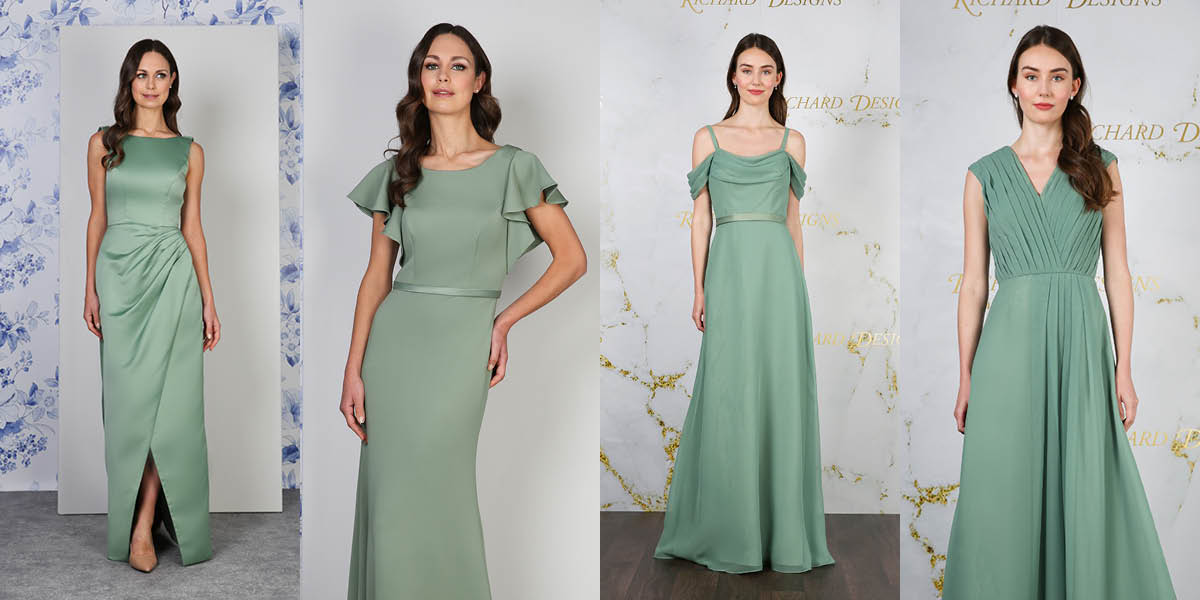 Sage
A soft neutral shade, sage is currently our most popular colour; it looks stunning next to an ivory dress and enhances the earthiness of a leafy bouquet. In jersey, the dusty greyish tones are heightened, whereas in satin, the light, softness of the shade is elevated.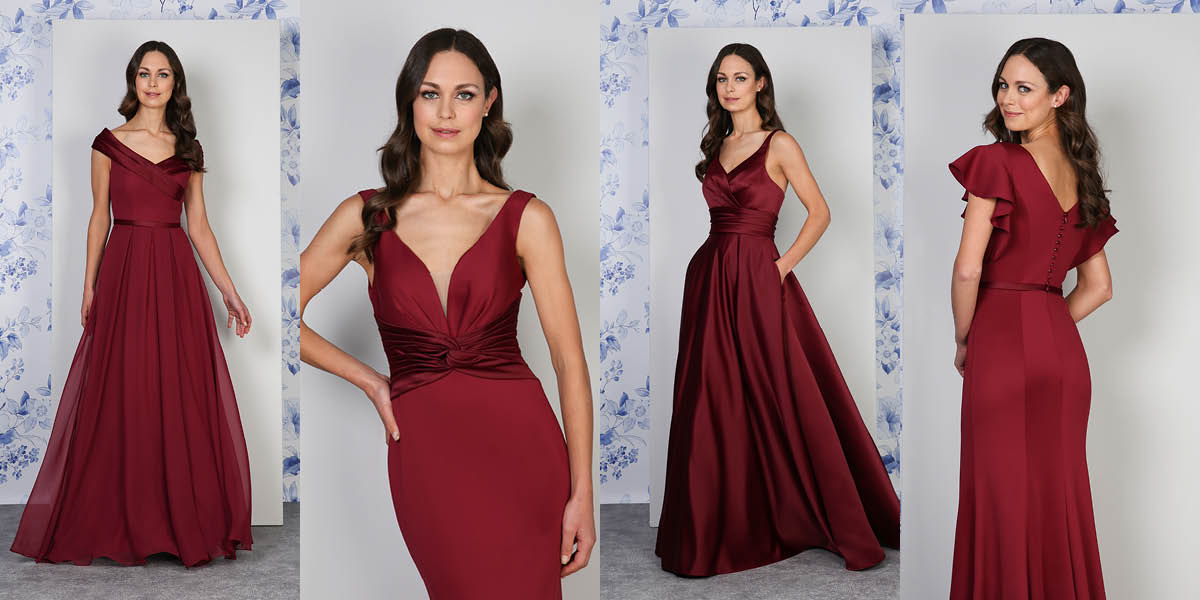 Burgundy
A universally flattering colour, burgundy bridesmaid dresses are classic and timeless. The deep shade pairs beautifully with thistle accents and looks stunning in all fabrics due to its sophisticated, powerful essence.
Want to add a bit of sparkle to your dress? Choose from our range of bridesmaid belts, all available in matching colours to add a touch of shimmer to your waistline.
Don't forget the groomsmen and page boys! We also have a selection of men's and children's accessories available in the matching colours to create the perfect, coordinated bridal party.
Where to buy? FIND YOUR LOCAL STOCKIST
Are you a shop owner and want to sell Richard Designs? BECOME A STOCKIST