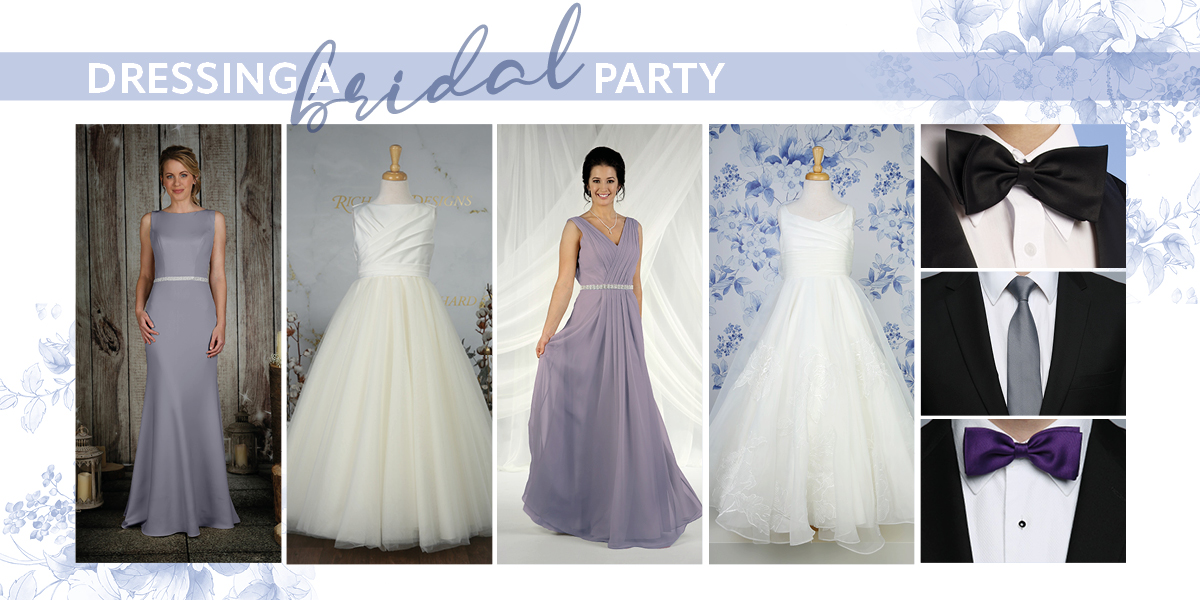 How to Dress a Bridal Party
When it comes to dressing a bridal party, Richard Designs makes it easy to coordinate styles with matching colours, textures and shapes. Here are some of our top tips to ensure that you can still achieve the aesthetic of your dreams while ensuring everyone in your bridal party feels good.
Bridesmaid Dresses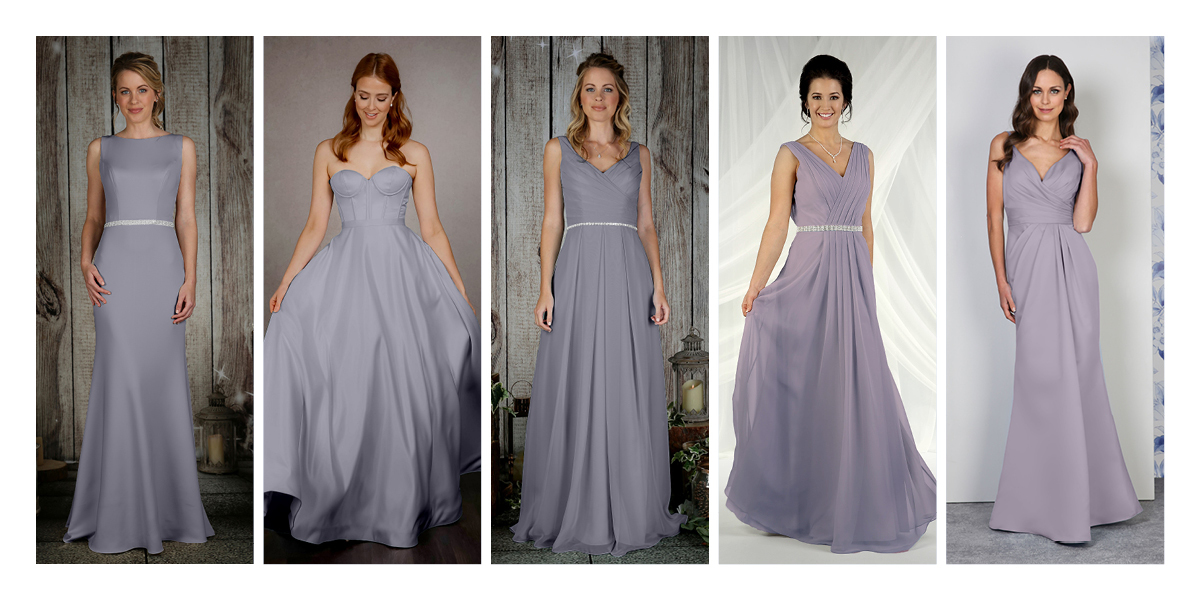 Different Styles in the Same Colour
Brides are increasingly giving more control to their bridesmaids over what they wear. With more than 50 colours available and many different styles to choose from, just pick your shade and let your bridesmaids find a style that makes them feel great.
Linking Similar Dresses
Another option is to decide on one feature of the dress that will be the same for all of your bridesmaids: this could be an A-line skirt or a halter neckline to create a sense of unity within the looks. When choosing your bridesmaid dresses, play with different textures, shades and don't shy away from embroidered designs, sparkles and unique shapes. This will create a perfectly unique bridal party.
Men's Accessories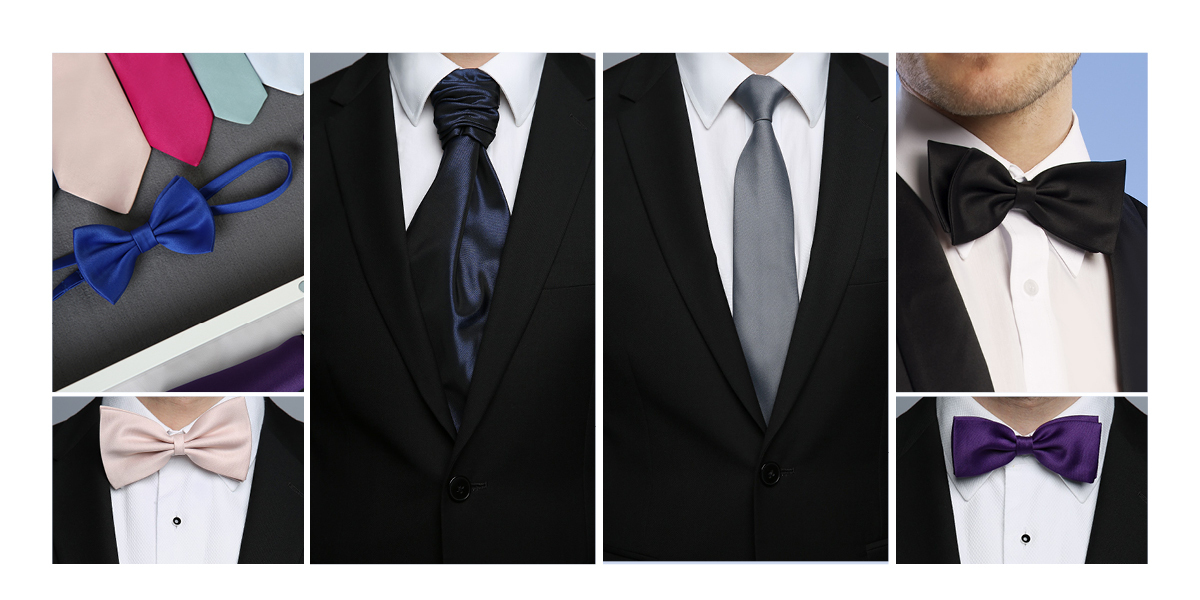 Matching Groomsmen
Coordinating your groomsmen and bridesmaids has never been easier with our selection of ties, bow ties, and pocket squares. It's the perfect way to create a sense of unity within the group and looks great in pictures. With Richard Designs' impressive selection of colours, you can match any shade.
Complementary Shades
If you don't want too much of one colour, another fresh and exciting way to dress a bridal party is to use complementary colours rather than having everyone in the same shade. Consider adding a pop of colour to your groomsmen's outfits with a pocket square in a contrasting colour. This can make everyone in the bridal party pop in colours unique to their colour season (find out more about this here) and they can ultimately complement your wedding colour palette even more.
Find out more about our most popular colours here.
Flower Girl Dresses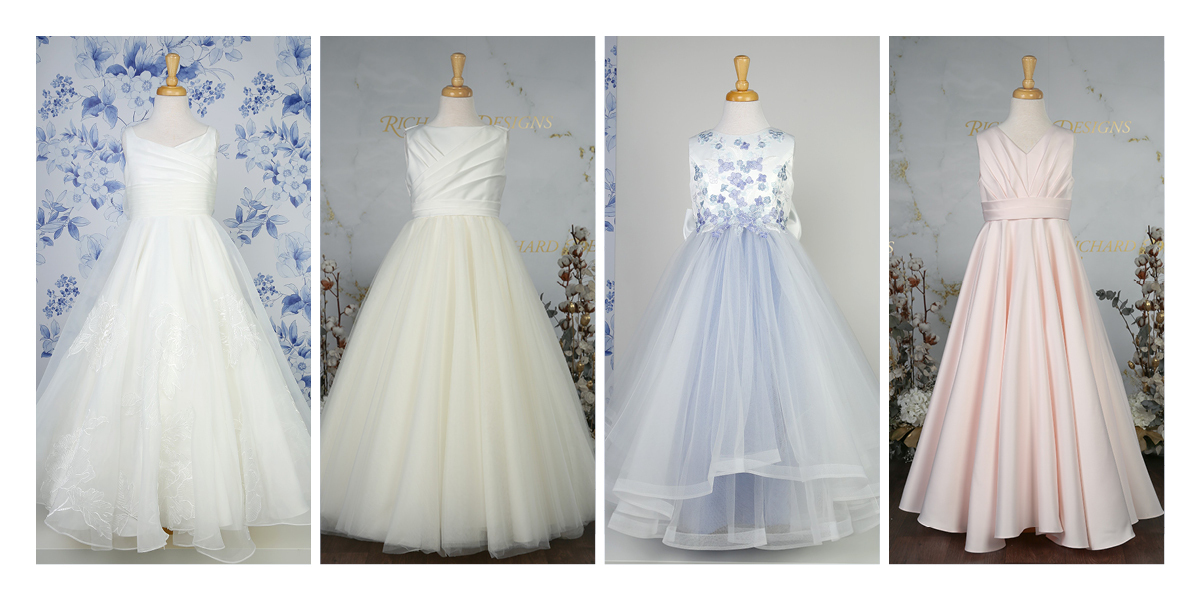 Don't Forget the Littlest Members of Your Bridal Party
At Richard Designs, we offer a wide range of options for flower girl dresses that match perfectly with our bridal gowns. Whether you are looking for a complete mini-me style or simply want to echo certain design elements of your dress, we have got you covered. Our flower girl dresses come in a variety of styles and sizes, so you can find the perfect dress to fit your wedding party. Plus, with so many options to choose from, you are sure to find something that will complement your dress perfectly.
Richard Designs is a bridal wholesaler, open to trade only. Where to buy?
Are you a shop owner and want to sell Richard Designs?
See our Instagram posts for more inspiration:
View this post on Instagram